In the ever-evolving landscape of online subscriptions, there may come a point where a service no longer suits your needs or preferences. Whether due to shifting circumstances or changing priorities, understanding the process of gracefully ending such subscriptions is essential. This article delves into the intricacies of cancelling a subscription on SmartyCashback.com, providing a step-by-step guide to ensure a seamless experience. Whether you're exploring alternative options or your shopping habits have evolved, cancelling your subscription should be a straightforward and hassle-free process.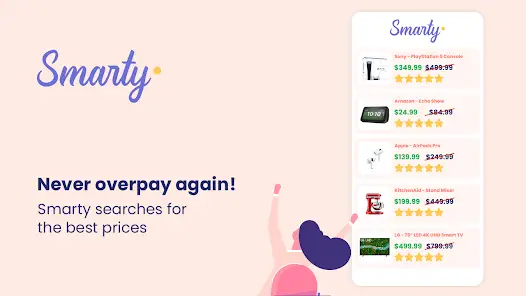 How to Cancel Subscription on SmartyCashBack.com
In the fast-paced world we live in today, subscriptions have become a popular means of accessing various services. SmartyCashback.com offers a subscription service called SmartyPlus, which offers subscribers a host of benefits. These perks encompass free shipping rebates, cash bonus rebates on your initial purchase, exclusive seasonal promotions, and even double cashback on eligible online retailer transactions. However, as needs shift and preferences change, you may find that your subscription no longer aligns with your requirements. If your shopping patterns no longer harmonize with the advantages offered by SmartyPlus, cancelling your subscription becomes a viable choice.
Step-by-Step Guide to Cancelling
The process of cancelling your SmartyCashback.com subscription is designed to be user-friendly. Here's a step-by-step guide:
1. Log In: Begin by logging in to your SmartyCashback account using your registered login details.
2. Access "My Account": Once logged in, locate your name, usually found in the upper right corner. Click on it to access a dropdown menu.
3. Select "My Account": From the menu, opt for the "My Account" choice. This will direct you to your account settings.
4. Navigate to Subscriptions: In the account settings, find the "Subscriptions" section. Click on it to view your existing subscriptions.
5. Cancellation Option: Within the "Subscriptions" section, locate your active SmartyPlus subscription. Click on the "Cancel" option associated with your Plus subscription.
6. Confirm Cancellation: After selecting the cancellation option, follow the on-screen prompts to confirm the cancellation. This step ensures the cancellation is deliberate.
7. Termination of Subscription: Once confirmed, your SmartyPlus subscription will be terminated, resulting in no further charges for this service.
Cancelling Your Account
If you decide to discontinue your association with SmartyCashback.com entirely, these steps will guide you through deleting your account:
1. Access Your Account: Start by visiting the official SmartyCashback.com website and logging into the account you wish to delete.
2. Profile Page: Click on your name located in the upper right corner to access your profile page.
3. My Account Section: From your profile page, navigate to the "My Account" section.
4. Delete Account Option: Scroll through the menu within the "My Account" section until you find the "Delete my Account" option. Select it.
5. Follow Instructions: Adhere to the on-screen instructions to proceed with the account deletion process.
6. Rewards Caution: Make sure to utilize any pending or unclaimed cash-back rewards before deleting your account, as these rewards will be forfeited.
Handling Returns and Cashback
If you've made a purchase through SmartyCashback.com to earn cashback rewards, but later decide to return the item, be aware that the cashback balance for that specific product, previously in the pending section, will be nullified.
Frequently Asked Questions
Is There a Free Trial for SmartyCashback Subscription?: Yes, SmartyCashback offers a 7-day free trial for its SmartyPlus service. Following the trial period, billing occurs on a monthly basis.
What's the Cost of a SmartyCashback Subscription?: As of this writing, a monthly subscription to SmartyPlus services costs $19. Costs may vary based on current promotions.
How Can I Contact SmartyCashback Customer Service?: To reach out to customer service, visit the contact page on SmartyCashback.com. Fill in your name, email address, query type, and message on the form, and the team will respond via email.
Conclusion
By now, you're well-equipped with the know-how to effortlessly cancel your SmartyCashback.com subscription. Whether exploring alternatives or adapting to evolving circumstances, cancelling your subscription can be a prudent choice. We trust this guide has effectively assisted you in navigating the process, empowering you to conclude your association with SmartyCashback.com sans any additional charges.