Do you find your grocery bucket list to be overflowing and need a break from your Weekly Grocery Misfits market plan? Don't worry! You have the freedom to either pause or cancel your Misfits Market subscription.  You can pause or cancel your subscription at any time, simply log in to your account and click on the "Cancel Subscription" button. Your account will be paused or cancelled within 24 hours. If you decide to restart your subscription, you will be able to do so without any additional costs.Let's explore both options in this article. First, let's start with how to cancel Misfits Market.
If you're short on time or simply don't enjoy grocery shopping, online grocery delivery is your best bet. Among the choices, Misfits stands out as a top pick. Misfits Market is a delivery service worth considering if you care about ethical and sustainable grocery shopping, including organic and non-GMO products. However, sometimes late deliveries lead to frustration, prompting some customers to cancel their subscriptions. If you're among them, there are ways to cancel your Misfits subscription.
 To cancel your Misfits Market Subscription, reach out to their Customer Support Service Team either through an Online form or Live Chat. You can also cancel online from your Account Management Page on the Misfits Market Website.
Want a detailed explanation of the cancellation process? Read on to learn the procedure.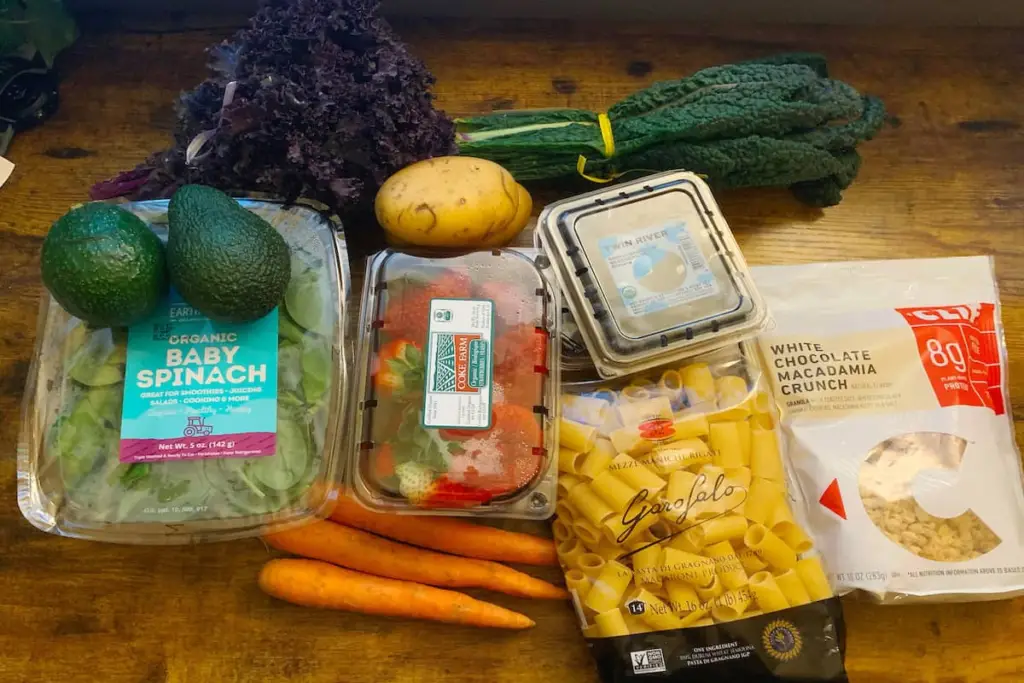 Can You Cancel Your Misfits Market Subscription At Any Time?
Yes, you can cancel your Misfits Market subscription at any time by contacting them at least two days before your cancellation date.
How To Cancel Misfits Market Weekly Grocery Plan?
If you're enrolled in the Misfits Market Weekly Grocery Plan and want to cancel, you can easily do so from your account management section. Follow these steps to cancel your Misfits Market:
Log in to your Misfits Market Account.
Go to the "My Plan" page.
Click on the "Need a break" section.
Choose a reason for your cancellation from the options.
Tap on the "Cancel Plan" button.
Remember, canceling your Misfits Market subscription doesn't automatically cancel placed orders. You need to cancel orders separately. Make sure to do this before the order is shipped, or cancellation won't be possible.
How To Cancel Misfits Market Via Live Chat?
You can also cancel your Misfits Market subscription by reaching out to their customer support team. You have various ways to contact them, like calling, emailing, or using live chat. Let's focus on live chat.
Just like other online shops, Misfits Market offers a live chat feature. This lets you easily connect with their team for assistance. You'll find the "Live Chat" button on the Misfits Market Website.
How To Cancel Misfits Market Via Contact Us Form?
To cancel through the Misfits Market "Contact Us" form, fill in your "First Name," "Last Name," and "Email." Choose your concern from the dropdown menu and hit "Submit." Their team will contact you via email and guide you through the cancellation process.
How To Cancel Misfits Market A La Carte Shopping Plan?
If you're a Misfits Market La Carte Customer – meaning you're part of the Weekly Grocery Shopping Plan but sometimes place separate orders – you can cancel by getting in touch with the Misfits Market Customer Service team at least 48 hours before an unwanted order's invoice.
How To Skip An Upcoming Order?
Only Weekly Grocery Plans subscribers can skip orders. La Carte customers don't have this option. Here's how to skip an upcoming order:
Log in to your Misfits Market Account.
Select "Delivery Schedule" and then "Upcoming."
Go to your Upcoming Orders.
Click on "Manage" next to the order you want to skip.
Common Questions Answered
Wondering how to pause your Misfits Market journey? It's easy. From your account management page's "My Plan" section, choose the "Need a break" option for instructions on pausing.
Removing Your Credit Card from Misfits Market
To remove your credit card info:
Log in to your customer account.
Click on "Account Details."
Find the "Billing Information" section.
Tap "Edit" to update your payment info.
After updating, select "Update" to save.
Order Cancellation and Skipping Deadline
You can cancel or skip orders until 11.45 pm ET on the final day of your three-day shopping period. After that, you can't make changes. Keep in mind that La Care Customers can't skip orders.
In Conclusion
Misfits Market is a fantastic place for your grocery shopping. If you ever want to change or cancel your subscription, it's simple with their Customer Support Service team. Even after canceling, you can still shop with Misfits Market as a La Carte Customer.