Greetings, savvy shoppers and budget-conscious individuals! If you've found that your subscription to SmartyCashback is no longer delivering the value you once anticipated and is instead chipping away at your monthly expenses, it may be time to consider canceling your SmartyCashback subscription.
In this article, I'll guide you through the step-by-step process of cancelling your subscription and help you understand the various ways to reach out to their customer support for assistance.
Let's explore the world of SmartyCashback subscriptions, understand their perks, and dive into the cancellation process. Keep reading to find answers to all your questions.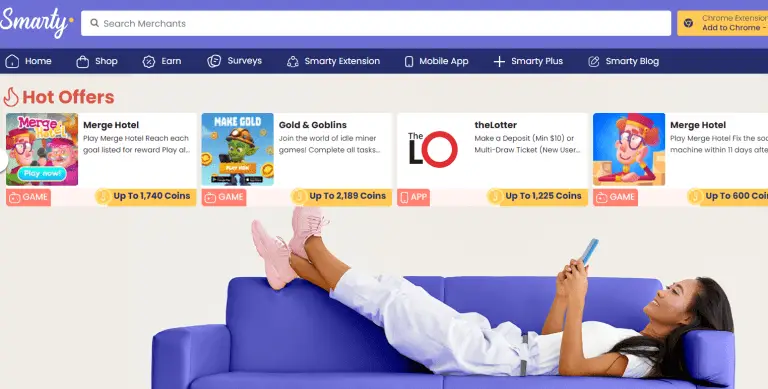 What Do You Get with a SmartyCashback.com Subscription?
A subscription to SmartyCashback.com is more than just a name; it's SmartyPlus. Subscribers enjoy a range of exciting benefits, including:
Free Shipping Rebates: Say goodbye to shipping fees with rebates for shipping costs.
Cash Bonus Rebate: Receive a cash bonus rebate on your first purchase.
Special Seasonal Promotions: Access exclusive seasonal offers.
Double Cashback: Subscribers receive double the cashback on purchases made through eligible online retailers.
These perks can add up to significant savings and benefits, making a SmartyPlus subscription quite appealing. However, if it no longer aligns with your needs, it's essential to know how to cancel it.
Ways to Cancel Your SmartyCashback.com Subscription
You've decided it's time to part ways with your SmartyPlus subscription. What's the next step? Here are different methods for cancelling your subscription:
1. How to Cancel SmartyCashback.com Subscription via Phone Call:
If you prefer a direct approach and would like to speak with a customer service representative, you can call SmartyCashback.com. Dial (310) 593-4557 or 877.808.0810 to get in touch. Explain your intention to cancel your SmartyPlus subscription, and the team will assist you in the process.
2. How to Cancel SmartyCashback.com Subscription via Email:
Email support is an option for those who'd rather handle matters in writing. To cancel your SmartyPlus subscription via email:
Compose an email with your cancellation request and any other related queries.
Send the email to email protected.
Ensure that your email includes all your subscription details and accurate contact information.
3. How to Cancel SmartyCashback.com Subscription via Contact Form:
If you prefer a more structured approach, you can fill out the contact form. Here's how:
Visit the SmartyCashback website.
Click on the "CONTACT FORM" option.
Provide your name, email address, select the type of query, and enter a message detailing your cancellation request.
Submit the form.
The customer support team will contact you via email to assist further.
4. How to Cancel SmartyCashback.com Subscription via Live Chat:
For those who prefer real-time communication, SmartyCashback.com offers a live chat feature. Follow these steps to cancel your subscription:
Visit the SmartyCashback website.
Click the "LIVE CHAT" option in the right corner of the screen.
Enter your name and email.
Select "CANCEL/REFUND" from the available options.
Type a message indicating your intent to cancel your subscription.
Click "CONNECT."
You'll be connected with an agent who will guide you through the cancellation process.
How to Cancel Your SmartyCashback Account:
Should you decide to part ways with your SmartyCashback account entirely, here's a simple process to do just that:
Go to the official SmartyCashback.com website and log in to the account you wish to delete.
Click on your name located at the top right corner to access your profile page.
Navigate to the "MEMBERSHIP" section.
Scroll through the menu and select "DELETE MY ACCOUNT."
Follow the prompts to complete the account deletion process.
Please ensure that you've claimed all pending and unclaimed cashback rewards, as these will be forfeited upon account deletion.
Frequently Asked Questions (FAQs):
Here are answers to some common questions related to SmartyCashback subscriptions:
Can You Cancel ShipmentsFree Subscription? If you've enrolled in the Smarty ShipmentsFree Subscription, you can cancel it by sending a cancellation request to email protected.
Can You Get a Refund for SmartyCashback Subscription? Smarty offers refunds for charges made within six months from your initial subscription. You can submit a refund request via email, live chat, or the contact form.
How Much Is a SmartyCashback Subscription? As of now, the monthly membership charge for SmartyPlus Services is $19. However, subscription charges may vary depending on the current offers at the time of subscription.
How to Contact SmartyCashback Customer Service? For any queries or issues regarding your subscription or account, you can contact SmartyCashback customer service through multiple channels. Reach out by phone at (310) 593-4997 or (877) 808-0810, or via email at email protected.
Is There a Free Trial for SmartyCashback Subscription? Yes, SmartyCashback offers a free trial for its SmartyPlus service. The free trial period lasts for seven days from the moment you sign up for the subscription.
What Happens If I Return a Purchase Made Through SmartyCashback? If you've made a purchase through SmartyCashback to receive cashback rewards and later return the order, the pending cashback balance for that product will be nullified.
Wrapping Up:
With this comprehensive guide, you now have all the information you need to confidently cancel your SmartyCashback subscription. We hope you manage to terminate your membership without any additional charges. Remember, your financial journey is in your hands, and SmartyCashback is just one of many tools available to help you save money while you shop. Feel free to explore other money-saving options and discover the best strategies for your unique needs.
Happy saving, and here's to a future filled with smarter spending decisions and financial success!