Here's how to cancel Regal Unlimited; open Regal Cinemas app > sign in to the APP > Navigate to My account > tab my subscription from the options > tab the Cancel My subscription option > hit confirm Cancel Button again to confirm cancellation process.
Regal Unlimited let you enjoy the first-day first show of your favorite movie and so you won't have to miss any of the shows again. It's a great app to have if you're a huge movie fan and you don't want to miss any of the theatrical experience.
But what if you don't enjoy the experience or for some reason you want to cancel the membership for once al for all? That's where we recommend you three ways to cancel your Regal Unlimited pass subscription to save the hard-earned money.
If you're a movie enthusiast and you love the experience of be in theaters – the original and perfect way to enjoy your favorite shows; Regal Unlimited ticket pass subscription has a lot to offer. By getting the subscription, you can enjoy great number of benefits including difference concessions in ticket prices and other stuff. But that's not just the ticket money, you can also save a whole lot of money on your favorite snacks that you enjoy while watching the best experience of your life.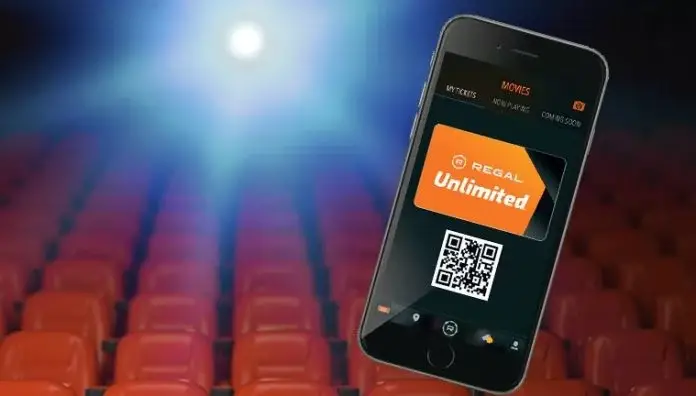 Ways to cancel Regal Unlimited
If you're having a busy time ahead, or you've got a new job, or some upcoming test, or it's just that you're too busy to enjoy Regal Unlimited subscription, you can cancel Regal Unlimited Subscription in three ways – through the Regal app, by sending an email, or through a phone call.
What is Regal Unlimited – Is it worth to get the Regal Unlimited Card?
Regal Unlimited offers a subscription pass that you can use to watch movies in theaters. You can either reserve seats for yourself or choose available movie options. But how it works?
All you need to do is reserve ticket from the Regal Unlimited app. Upon entering the theater, you just need to show the ticket on your mobile, and you're done. This pass allows you to enjoy as many movies as you want to and that too at a discounted price.
But it's not that you can get to any theaters. You need to get the list of the participating theaters and choose one that's near to you.
Yes sure, it's worth to get a pass from Regal Unlimited subscription. With this, you can save money on tickets, enjoy concession prices, and discounts. With the credits or reward points for each of your purchase, you can enjoy concession in your snack purchase in the theaters.
How to get Regal Unlimited?
Here're simple steps to follow for getting Regal Unlimited.
Download the Regal app from the app store.
You'll get different subscription choices on the app but you can select the Regal Unlimited banner of your choice.
Now just follow the steps as required to you by providing details and more.
Pay according to the monthly plan prices or else do with the complete subscription.
Can I Cancel My Regal Unlimited Membership?
Wondering how to say goodbye to your Regal Unlimited Membership? No worries! You're in charge, and Regal says you can stop it whenever you want.
If going to the movies isn't your thing right now, or you can watch them on your favorite streaming site, you can easily stop your Regal membership. Here's how:
You have three choices to stop your Regal Unlimited Membership. Depending on what you like, you can do it through the Regal app, by sending an email, or by calling them on the phone. Whichever you pick, it's pretty simple:
Use the Regal App:
Open the Regal Cinemas app on your phone.
Log in and tap on "My Account."
Choose "My Subscription."
Tap on "Cancel My Subscription."
Tap "Cancel" again to finish.
Send an Email:
Go to your email and write a message to customersupport@regalcinemas.com.
In the subject, write "Request to cancel my Regal Unlimited Subscription."
Explain why you want to cancel and give them your phone number.
When you're ready, hit "Send."
Make a Phone Call:
Call 1-(888)-462-7342 (Monday to Friday, 9 AM to 5 PM).
Tell them you want to cancel your subscription and give them your phone number.
Regal Unlimited's 90-Day Trial – What's That?
If you're new and curious, you can try Regal's 90-Day Subscription. It's on their app – just log in and pick this trial.
This short trial gives you similar good stuff, but for a shorter time. If you don't like it or feel confused about the yearly plan, you can stop it after 90 days. You can stop it through the app, email, or phone – the same ways we talked about earlier.
Regal Unlimited Costs – How Much?
If you're 16 or older (or your guardian agrees), you can get Regal Unlimited.
There are three plans, and they have different prices:
Unlimited Plan: Costs $18 a month or $216 a year (plus tax).
Unlimited Plus Plan: Costs $21 a month or $252 a year (plus tax).
Unlimited All-access Plan: Costs $23.5 a month or $282 a year (plus tax).
Regal Unlimited FAQ – Questions Answered
Got questions? Here are answers:
Adding Friends: If you have Regal Unlimited, you can add five friends. But if their plan is different, you might have to pay extra.
Getting Money Back: If you cancel, you'll get some money back, but not for convenience fees.
Pausing Your Subscription: Call 1-(888)-462-7342 if you want to pause your subscription for a while.
In the End, What's the Deal?
Regal Unlimited is like a movie adventure land. If you love movies in theaters, go for it! But if you like watching at home, follow the easy steps to cancel.