In the present day, everyone is well aware of the significance of maintaining good physical fitness. Whether it involves the tranquility of yoga or the endurance-building power of cardio workouts, individuals opt for what suits them best. One excellent option for enhancing strength is Orangetheory, but if this fitness regimen doesn't yield the desired results, it's possible to terminate your Orangetheory Membership.
Orangetheory offers a comprehensive one-hour workout that focuses primarily on boosting strength and endurance. Their unique training techniques enable individuals to burn more calories post-workout compared to traditional exercise methods. These rigorous sessions are ideal for those seeking rapid outcomes.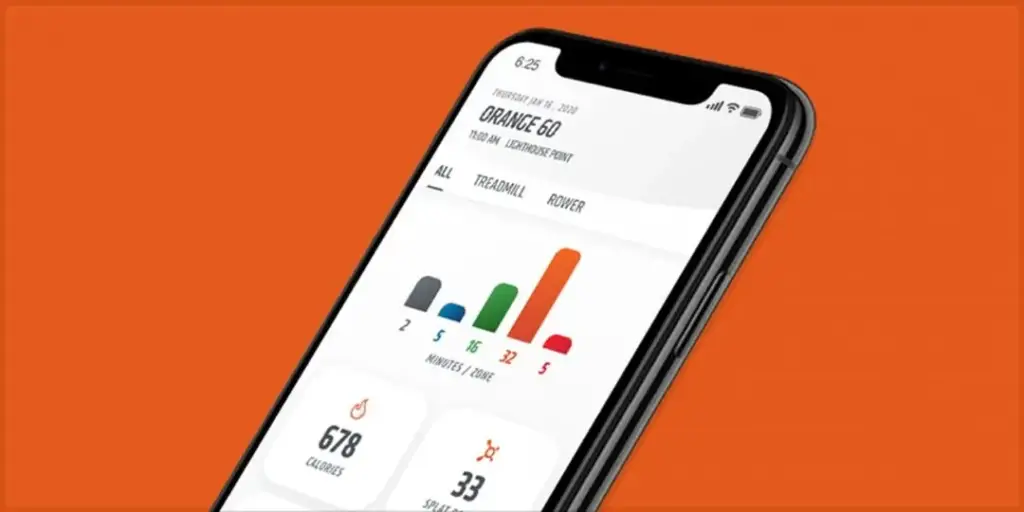 Cancellation of Orangetheory Membership
Should you decide to discontinue your Orangetheory membership, you can do so at your convenience. The most effective way to cancel is by visiting the facility in person and requesting a cancellation. Alternatively, you can choose to send a certified mail to your Orangetheory gym, officially requesting the termination of your membership.
The Distinctive Aspects of Orangetheory
Orangetheory offers a tailored approach to help you achieve your fitness objectives. It stands as a motivating companion on your fitness journey. Their training sessions encompass high-intensity interval training (HIIT) and conventional cardiovascular exercises, which contribute to overall fitness improvement. Additionally, they employ Heart Rate Based Interval Training, a technique that promotes increased post-workout calorie burn.
Members can monitor real-time results by wearing heart rate monitors that display data on a large screen within the studio. This effective workout strategy, coupled with the guidance of professional fitness coaches, aids in maintaining strength and preventing overexertion.
Membership Plans Offered by Orangetheory
For first-time visitors, Orangetheory often extends a complimentary workout session before enrollment. The membership plans are categorized into three tiers:
Basic Package: This package provides access to about four classes per month. Available at various Orangetheory locations, it costs $69 per month, with an additional fee of $18 per extra class.
Elite Package: With the Elite Package, you can participate in up to eight classes monthly. Additional classes are available at reduced rates. The membership cost ranges from $99 to $109 per month, depending on location.
Premiere Membership Package: This top-tier package offers unlimited workout sessions. It also permits you to bring a family member along at reduced guest rates. This package is priced at around $159 per month.
Reasons for Cancelling Orangetheory Membership
While Orangetheory's fitness techniques promise substantial health benefits, they may not suit everyone. People have unique body types, stamina levels, and endurance capacities. Moreover, various reasons might prompt one to cancel their Orangetheory membership.
Health Compatibility: Orangetheory's intense training may yield swift results, but not all individuals are suited for such demanding workouts. Health shouldn't be compromised for rigorous training, as excessive exertion can lead to negative outcomes. It's essential to choose a fitness regimen that aligns with your comfort and well-being.
Cost Considerations: Membership costs can also influence the decision to cancel. Orangetheory's fees might appear steep compared to more budget-friendly gym options. Alternative fitness centers with similar offerings might be more financially appealing.
Personal Factors: Committing to a fitness routine requires dedication. Personal circumstances, like time constraints or lack of motivation, can lead to membership cancellation. It's crucial to acknowledge your own readiness and capacity to sustain the training.
It's vital to make informed decisions that prioritize your health and well-being when engaging in fitness activities.
Can I Cancel My Orangetheory Membership? Absolutely, similar to many other gym or fitness club memberships, you have the option to cancel your membership with Orangetheory. It's important to note that you must provide a 30-day advance notice for membership cancellation. Please be aware that you'll still be responsible for the charges of the following month. Canceling your membership cannot be done online; you'll need to visit the location in person or send a written request. Cancellation requests cannot be made through phone calls or emails. Additionally, your membership contract will only be officially canceled after you've paid for the subsequent month following the 30-day notice.
How Can You Cancel Orangetheory Membership?
There are two approved methods for canceling your Orangetheory Membership.
Cancel Orangetheory Membership In Person: To initiate the cancellation process, visit the Orangetheory gym location where you hold your membership.

Ask the gym's representative for the membership cancellation form.
Complete the form with necessary personal and membership details.
Keep a copy of the completed form for your records.

Cancel Orangetheory Membership Through A Mail: Draft a written request for membership cancellation and send it to your gym's address.

Ensure the letter includes your personal information and membership details for identification.
Sign the letter before sending it to your specific Orangetheory location.
Can You Cancel Orangetheory Membership Online?
Cancel Orangetheory Membership On App No, cancelling your Orangetheory Membership cannot be done online or via the app. To cancel, you must either visit the gym location in person or send a formal request through mail. For inquiries or if you wish to speak with a gym representative, you can find contact information on the official website's Customer Service page. Alternatively, you can call their main telephone number at (954) 530-6903 for gym-related queries. However, aside from visiting in person or sending a written request, there are no other methods available for membership cancellation.
Cancel Orange Theory Membership – FAQs
What Is The Cancellation Fee For Orangetheory?
Orangetheory doesn't impose a membership cancellation fee. To cancel, you must provide a 30-day advance notice and cover the charges for the subsequent month. However, if you're cancelling a specific Orangetheory class session, location-dependent charges ranging from $10 to $12 might apply.
Can You Cancel Orangetheory Anytime? When Should You Cancel Orangetheory Class To Avoid Getting Charged? Certainly, you have the flexibility to cancel your Orangetheory class at any time. To avoid penalties or charges, it's recommended to cancel at least 8 hours before the scheduled class start time. Cancelling within this window often exempts you from any charges.
Can You Freeze Your Orangetheory Membership?
Yes, you have the option to temporarily freeze your Orangetheory membership. If circumstances prevent you from attending classes, you can pause or freeze your membership for up to 3 months. To initiate this freeze, reach out to your local Orangetheory location for detailed instructions.
Will I Get A Refund For Orangetheory Cancellation?
Absolutely, if you are dissatisfied with Orangetheory's services and opt for cancellation, you are eligible for a 30-day refund. However, to qualify for this refund, you need to have participated in at least 12 classes within the first month of your membership.
Wrap Up
Orangetheory is a suitable choice for enthusiasts of high-intensity workouts, but if it doesn't align with your preferences, you can seamlessly cancel your membership following the outlined steps.