If you've initiated a return on Amazon but now need to cancel it, this article guides you through the straightforward process.
Learn how to manage returns on Amazon, cancel return requests, and discover how to cancel orders and return items. Amazon's user-friendly platform makes these actions hassle-free.
Ordering and returning products on Amazon is a breeze, but what if you've requested a return and then changed your mind? Don't worry; canceling a return on Amazon is a simple task.
With Amazon's extensive selection and user-friendly interface, handling returns, cancellations, and orders is remarkably convenient.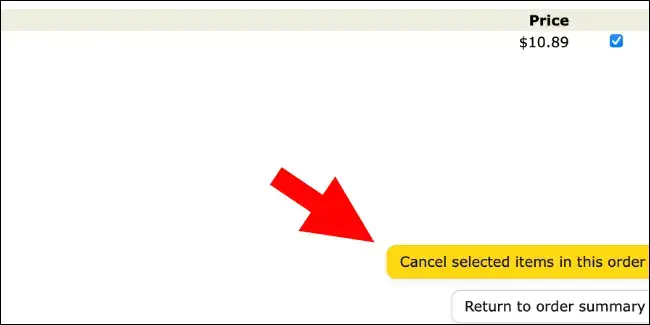 How to Cancel a Return on Amazon: Step-by-Step Guide
Sign In to Your Amazon Account: Open the Amazon app or visit the official website and log in to your account.
Access the Returns Center: Navigate to the Returns Center on Amazon.
Select "Manage Returns": Choose the "Manage Returns" option from the menu.
Cancel the Return: Click on the "Cancel this return" button.
Confirm Cancellation: You'll receive a confirmation message; click "Cancel this return" again to confirm.
Note that if you've already received a refund for your initial return request, you might not be able to cancel it. Refer to Amazon's return policy for further information.
How to Cancel an Order on Amazon:
Sign In to Your Account: Access your Amazon account through the website or app.
Visit "Your Orders" Section: Navigate to "Your Orders" in your account.
Choose "Cancel Items": Select "Cancel items" and remove the items you want to cancel from your order.
Cancel Complete Order (Optional): If needed, choose "All items" to cancel the entire order.
Confirm Cancellation: Once satisfied, click "Cancel selected items in this order" and wait for the confirmation message.
How to Return an Order on Amazon:
Sign In and Access Your Orders: Log in to your Amazon account and visit "Your Orders" section.
Initiate the Return: Choose the order you want to return and select "Return or Replace items."
Provide a Reason for Return: Specify the reason for the return of the order.
Select Return Method: Opt for the preferred return method and print the return label from the provided option.
Label the Package: Attach the printed return label to the package containing the items you're returning.
Cancel a Return on Amazon – FAQs
Can I Cancel a Return on Amazon and Then Return It?
It might seem puzzling, but yes, you can. Amazon allows you to create a new return after canceling an existing one. Simply follow the steps outlined above to cancel the return and then proceed to initiate the return once again.
Will I Receive a Refund for a Returned Amazon Order?
Absolutely, customers will receive refunds for returned orders on Amazon. The processing time for refunds can range from two weeks to 30 days, depending on the order. Once the return processing is complete, the refund will be issued through the original payment method.
What's the Time Limit for Canceling an Amazon Return?
In most cases, you have around 30 days to initiate a return on Amazon. However, if you've requested a return but no longer need to return the item, you can cancel the return by following the steps mentioned above. Alternatively, you can decline to hand over the package to the agent during the return pick-up or choose not to initiate contact.
How Can I Reach Amazon Customer Service?
If you encounter difficulties with cancellations, returns, or any other issues, you can access the Amazon Customer Service page. Visit the page, select your query from the available options, and their team will assist you accordingly.
Conclusion:
Amazon's user-friendly interface makes it easy to manage returns, cancellations, and orders. Whether you need to cancel a return request or return an order, the steps outlined in this article ensure a smooth process. With Amazon's efficient platform, handling these actions is simple and convenient.