For avid readers, Barnes & Noble is a familiar name, offering a vast selection of books and more. If you find yourself no longer benefiting from their membership or have changed your reading habits, we've got you covered on how to cancel your Barnes & Noble Membership. In this guide, we'll walk you through the process step by step.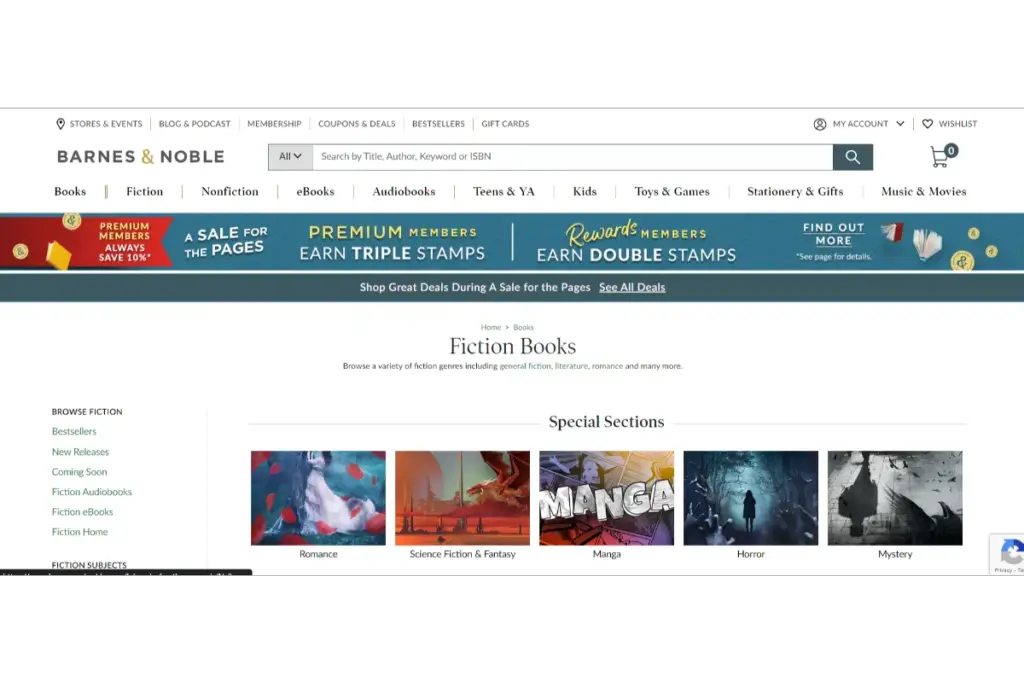 Why Choose Barnes & Noble?
Barnes & Noble, a renowned bookseller, caters to book lovers both in-store and online. They also offer music, movies, and toys, making it a comprehensive platform for entertainment enthusiasts.
Membership Plans and Charges: Is It Worth It?
Barnes & Noble provides an annual membership for $25 (excluding taxes), automatically renewing on a yearly basis. The key benefits include exclusive discounts, free standard shipping, and a special birthday offer.
However, before committing to the membership, assess your reading habits. If you're a dedicated bookworm, it's a worthy investment; otherwise, it might not be cost-effective.
How to Cancel Your Barnes & Noble Membership
 If you've decided to cancel your membership, follow these steps:
Cancel via Phone Call:
Dial Barnes & Noble Customer Support at 1-866-238-7323, keeping your membership details handy.
Inform the representative of your intent to cancel.
Provide your membership and account information.
Follow their instructions to complete the cancellation, and you'll receive a confirmation message.
Cancel In-Store:
Visit your nearest Barnes & Noble store.
Approach the Support desk and express your decision to terminate your membership.
Present your membership details or card.
Follow the provided instructions to cancel your membership.
Turning Off Auto Renewal
 If you wish to stop automatic renewal, follow these steps:
Visit your Account Page and select "Manage Membership."
Navigate to "Automatic Renewal Settings" and choose "No Thanks, I'll Renew My Membership In-Store or Online."
Confirm your choice by selecting "Save Changes," and you'll receive a confirmation email.
Alternatively, contact Member Services at 1-866-238-READ or 201-559-3886 (for non-U.S. members) to opt out of auto-renewal.
Canceling Your Barnes & Noble Audiobooks Subscription
To cancel your audiobooks subscription:
Sign in to your Barnes & Noble account on their official website.
Access "Manage Your B&N Audiobooks Subscription" in the Digital Content section.
Click "Cancel Subscription."
Confirm your decision by clicking "Continue to Cancellation."
Canceling an Order
 If you need to cancel an order:
Visit the official website and go to the "My Account" page.
Find your order in the "Order History" section.
Click "Cancel" next to your order and provide a reason.
Receive a confirmation email once the cancellation is processed.
Barnes & Noble Membership Refunds
 Barnes & Noble typically does not offer refunds on membership fees, except within the first 30 days of purchase if no discounts or benefits were used during that time.
If you have any membership-related queries, reach out to Customer Support at 1-800-843-2665. You can also use their website's chat feature or email them via the "Contact Us" page.
Conclusion
 Barnes & Noble membership is an excellent choice for book lovers, provided you can fully utilize it. If it no longer meets your needs, follow the outlined steps to cancel. You can also contact Customer Service for assistance with any questions or other subscriptions.