If you're like me who start the day by checking your Horoscope, you'll love the Astroline subscription. They just offer amazing features besides just telling you what's going to happen in your horoscope. But if you want to cancel your subscription, we're here to help.
Astroline subscription offers you the best of the horoscope details to let you know what's best coming your way. It's like your friend and assistant that not just let you know what's in your today's horoscope but will also guide you how to turn the tables around.
It offers daily horoscope reading, monthly details, zodiac compatibility, trot card reading, numerology horoscope, and much more.
But if you've tried the subscription and now want to cancel Astroline subscription, I've got the methods you can follow based on the platform you're using.
There're two popular methods to cancel your Astroline subscription: by using iOS device and by using paypal.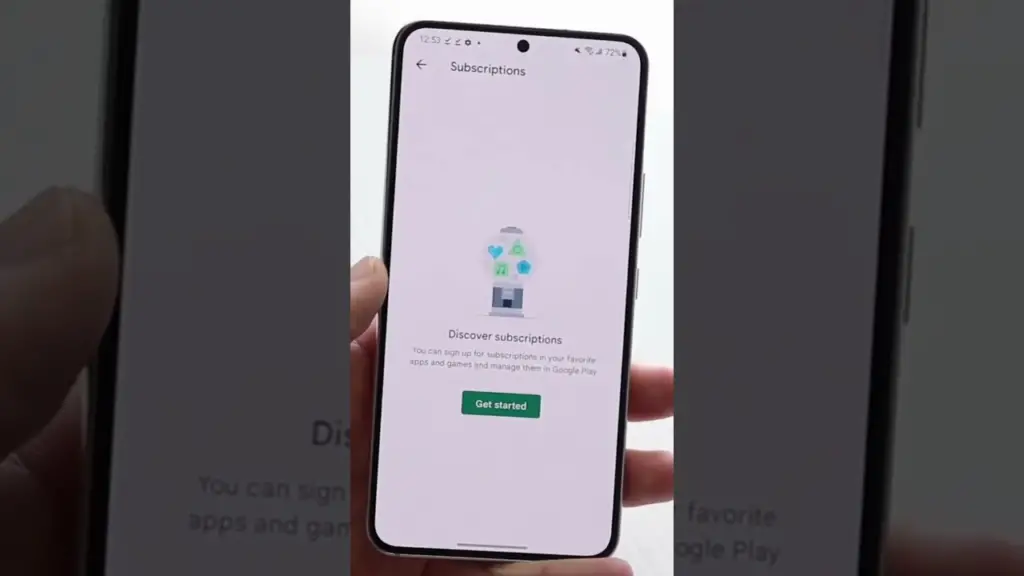 Different Subscription Plans
With pretty unique subscription plans as compared with other similar apps, Astroline offers you a wide range of in-app purchases on your device; here're some plans with weekly or annual charges:
| | | |
| --- | --- | --- |
| Subscription Plans | Duration | Charges |
| Weekly Subscription | Weekly  | $8.99 |
| Weekly Subscription  | Weekly | $4.99 |
| Family Premium Subscription  | Weekly | $5.99 |
| Family Premium Subscription | Weekly  | $6.99 |
| Family Premium Subscription  | Monthly  | $9.99 |
| Weekly Subscription  | Weekly  | $5.99 |
| Family Premium Subscription  | Annual | $29.99 |
| Weekly Subscription | Weekly  | $3.99 |
| Monthly Subscription  | Monthly | $9.99 |
| Yearly Subscription | Annual  | $29.99 |
Be it love, health, career or any other horoscope details, Astroline Premium subscription got you covered. You'll get premium daily, monthly, and annual horoscope updates that you can save on your device. All these subscription plans comes with an auto-renewable feature.
If you want to test out their services, you can get a 3-day trial on a price of $4.99 per week. They also have a $8.99 per week plan that you can try for 3 days. If you're looking to avail the monthly or yearly subscription; that also come with a 3 day trail for the users.
If you're interested to know the horoscope of your friends as well as your family members; the Family Premium Subscription is best. It offers you weekly, monthly, and annual plans to enjoy the benefit of reading horoscope for more than one person.
Weekly Family Subscription is for the cost of $5.99 to $6.99 while the same comes on monthly purchase at $9.99. The Annual Family Subscription plan comes with $29.99.
Auto Renew
If you're ready to embark on a cosmic journey with us but aren't sure about auto-renewal, don't worry! We've got you covered with a simple solution. To prevent auto-renewal, make sure to turn it off at least 24 hours before your current plan ends. Managing your subscription settings is a breeze! Just head over to your user Account Settings on your device, and you'll be in control.
How to cancel Astroline subscription?
But wait, there's more! If you've decided to part ways with Astroline, we understand, and we'll guide you through the cancellation process step-by-step.
You have two convenient options.
You can visit the Astroline Terminate page and provide your registered email address. Click the "Cancel Subscription" button, follow the prompts, and voilà! Your subscription will be terminated automatically.
Prefer the personal touch? No problem!
Shoot an email at astroline.app@appdesk.zendesk.com, and their dedicated team will promptly assist you with the cancellation process. Just make sure to include all the necessary details, such as your account info, billing information, and anything else they might need to process your request.
Now, let's talk about different platforms.
For iOS Users
If you're an iOS user, canceling your Astroline Subscription is a breeze. Open the Settings app on your device, tap your name, and select "Subscriptions." Sign in to your Apple ID and find "Astrology Horoscope: Astroline" in the list. Hit "Cancel," and you're all set!
Oh, and we've got a handy refund guide too! If you purchased the subscription through iTunes or your Apple Device, you'll need to request a refund through Apple's Report Problem page. Don't worry; it's a straightforward process. Just sign in to the page, select "Request a refund," pick the right subscription (in this case, Astroline), and hit submit.
Paypal Users
For PayPal users, you can manage your subscription by logging into your account on PayPal's official website. Head to "Settings," then "Payments," and finally "Automatic Payments." There, you'll find the option to cancel your "Astrology Horoscope: Astroline" subscription. A few clicks, and you're done!
Mac Computer
Mac users, we haven't forgotten you! To cancel on a Mac computer, go to the Mac App Store, click your name at the bottom of the screen, and select "View Information." Find "Subscriptions," hit "Manage," and then "Cancel Subscription." Easy peasy!
Oh, and here's some great news! If you purchased the subscription directly from the official website and need a refund after canceling your subscription, we've got you covered. Just drop an email within the first 30 days of your subscription purchase, along with your billing details and a valid reason for the refund. They'll review your request and if you're eligible, you'll receive your refund.
Still got some questions? Let's clear the air with some FAQs!
Q: Will my Astroline Subscription auto-renew?
A: Yes, it will auto-renew within 24 hours of the subscription ending. But remember, you can easily disable auto-renewal in your Account Settings.
Q: Is Astroline a free application?
A: Astrology Horoscope: Astroline offers a free version, but for additional benefits like a complete Family horoscope subscription or more zodiac details, you can opt for our subscription plans.
The bottom line
So, there you have it! If astrology and horoscopes light up your world, an Astroline subscription will keep you enchanted with daily updates. But, if you ever decide to part ways, rest assured that canceling is a breeze with our helpful guide. Whether you choose to continue your cosmic journey or decide to explore other paths, we're here for you every step of the way! 🌠🔮